What Moth Cats ??? 26/05/2010
Posted:
Wed May 26, 2010 9:39 pm
These caterpillars were handed over to me by Amy's cousin,
they were caught eating up her ferns...
Please ID ferns, and caterpillars, I think they are moth cats as when they
are ready to pupate they we looking for soil to make their cocoons, and since they
were not able to get soil, they used their own excrement to do it.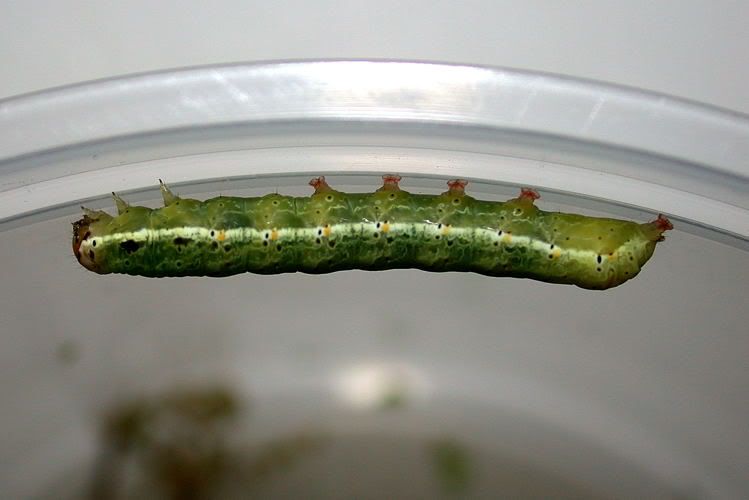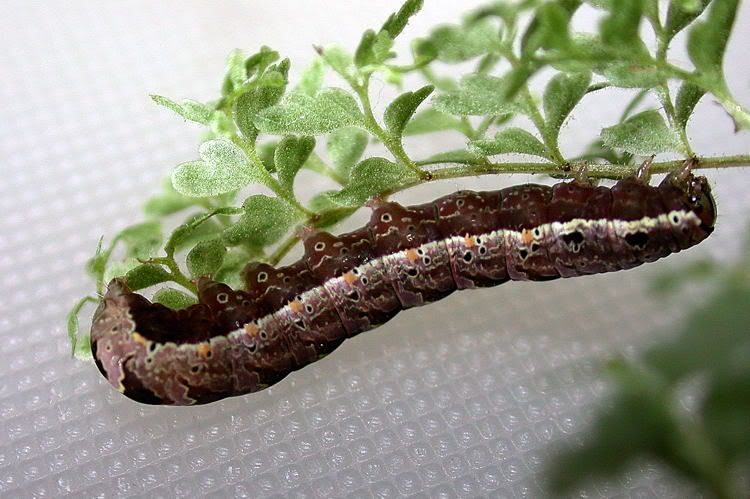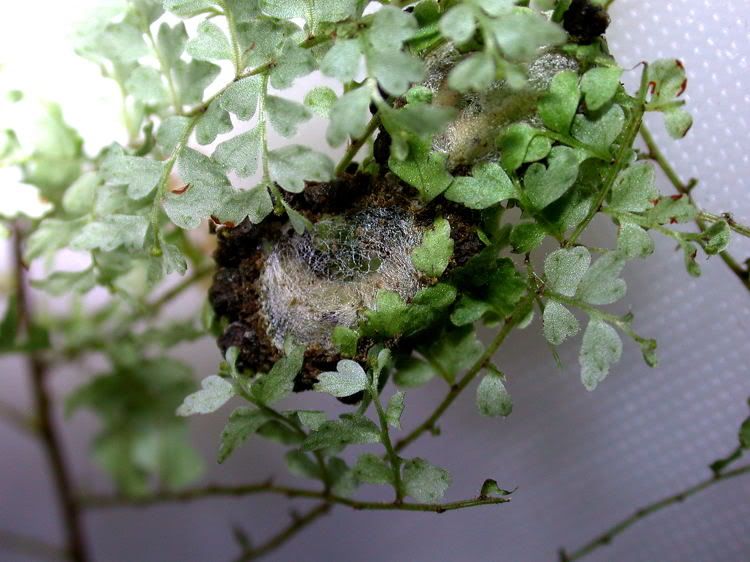 These two caterpillars have encased themselves in their own excrement as they were not able to get soil
to do it.